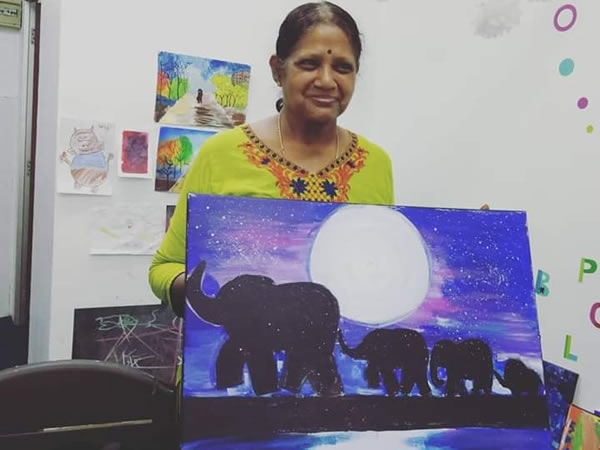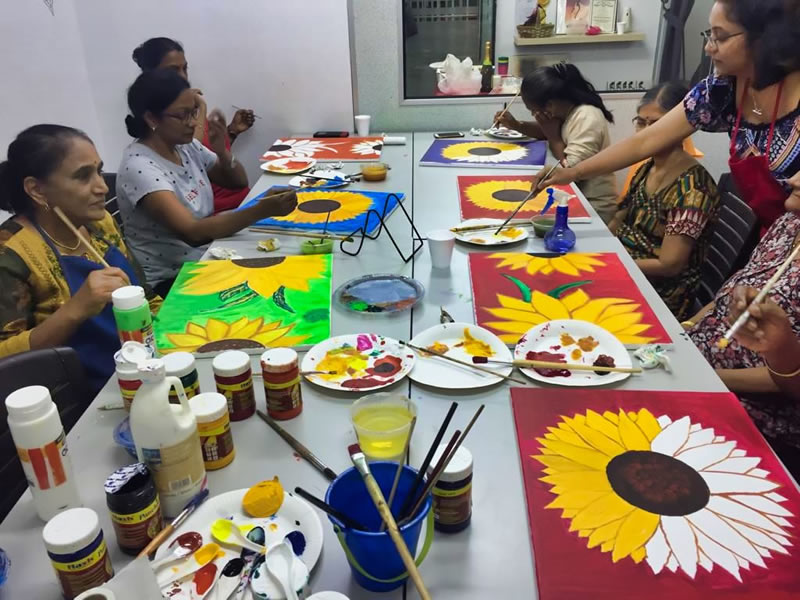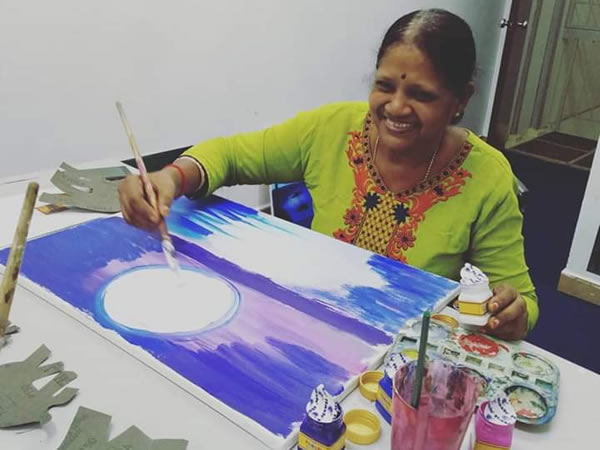 Adult Art Class
This is an excellent opportunity for any Adults above 18 years old (no age maximum!) with any level of experiences (total beginners to advance levels) to learn Art!

Lessons are taught step by step on how to create a masterpiece painting using acrylics. Basic drawing skills are also thought for beginners to help them to improve on their drawing skills.

Classes are conducted in an environment where learners enjoy art, be motivated to learn, develop their confidence and feel included and valued.

The art classes are specially designed to maximize and explore each learner's creative potential and skills in art.

Art students will also learn and discover the different art elements, how to express themselves through art, various techniques and methods of painting, sketching and designing.
What parents are saying…
Don't just listen to us, see what parents are saying ....  
"The hour we spend at Play and Paint art studio has become the most anticipated hour of the week.  My kids have learned so much about art, but more importantly, about themselves.  They truly know what it means to explore and imagine."
The only thing my 2-year-old ask is when is art class. The whole week will be about when is the next class. She adores Teacher Kanesha. Thank you so much for being the first best teacher in her life.