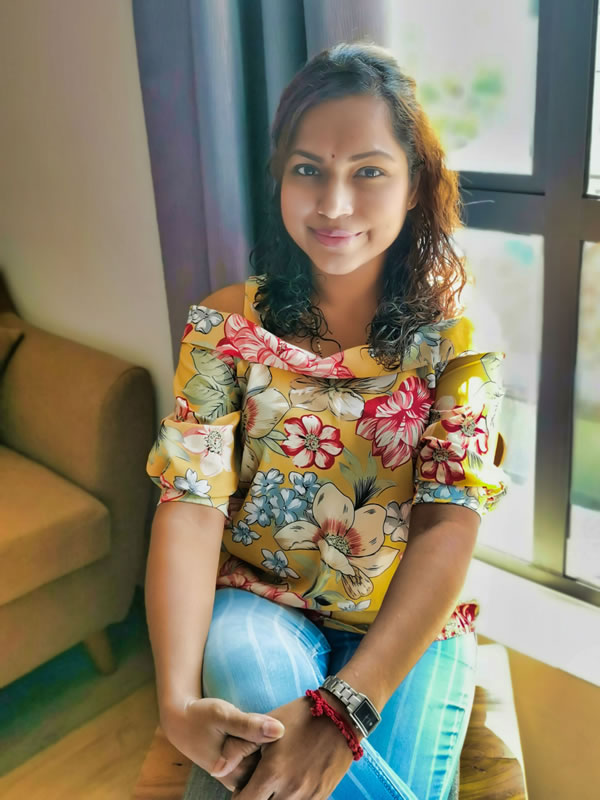 LITTLE DOODLER PRINCIPAL/ PLAY ENTHUSIASIST
Is a mom of two happy kids; a toddler and a pre-schooler. Earned a Bachelor's Degree in Business Administration from UUM and Master of Communication from UTAR. Pursued a professional career for almost 10 years before deciding to embark on a new challenge-to become a fulltime mom! While working she was also an active partner of Diva's Dreams where she was organising events, birthdays and games for children and corporate companies. Her big decision to invest more time and attention towards raising her two children allowed Kanesha to explore passion for working with kids. Constant probing and contact with children allow her to understand the "theory" behind the practice with young children. Her enthusiasm and dedication towards childrens play and art led her to collaborate with play and paint art studio to run the little doodler's program. Beside this Kanesha is very active thru her instagram @ksha56 in sharing her creative early learning ideas, activities and resources for parents and teachers of young children.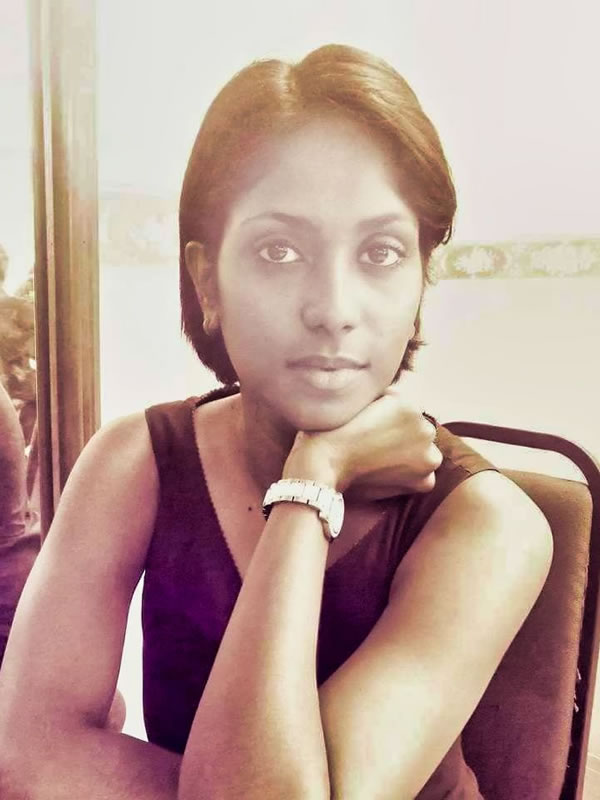 IN HOUSE ARTIST/ PROCESS ART HEAD
An abstract expressionist, Sharini Yogi, kick started her art journey in 2017 participating in exhibitions till to date. "The accidental artist" creates abstract interpreted by everything her eyes see, heartfeels and senses, experience. Each piece often consists of mixed media that are grouped around specific themes and explications. Different mediums such as acrylic, oil, resin, ink, wax and oil pastels. Allowed this home grown artist to express her flights of fantasy. Between juggling being an artist and parental duties, she also tutors children at play and paint art studio. As she strongly feels art plays a crucial role in a child's development, focusing on process Art. It is important that art is based on the experience and on exploration of techniques, tools, and materials and there is no right or wrong way to explore and create. Process Art focusses on the experience and the process rather the finished product. It doesn't have to resemble anything you've ever seen before. It doesn't require that all the eyes be in all the right places or that all the colours be tucked neatly between the lines. It doesn't have to be anything at all and certainly doesn't need to be recognizable. In fact, the only requirement for this type of art project is that kids having fun creating. You can follow Sharini's Instagram @shariniyogi to see her abstract masterpieces.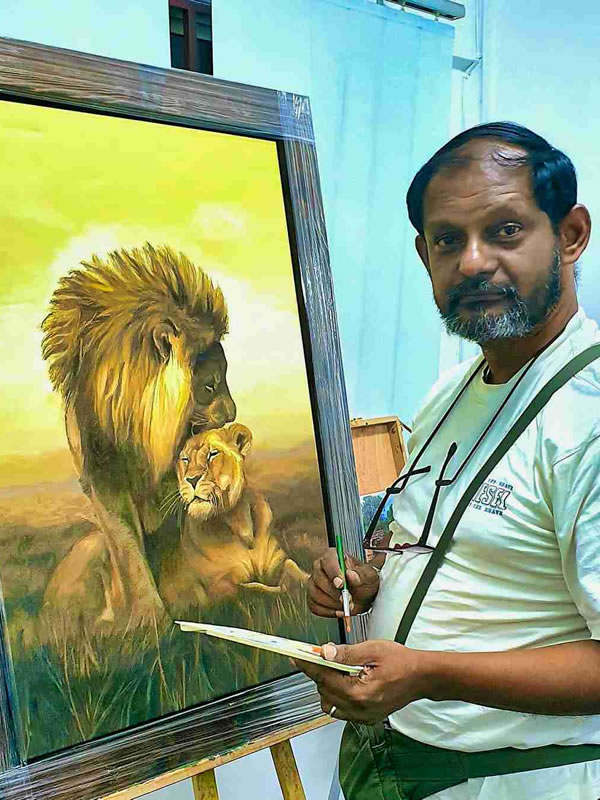 ART TUTOR/ARTIST
For the longest time I've looked at myself as an art enthusiast… more than an artist. There was an idea, when I was growing up that art was Not a proper job or career. On hindsight art has been the greatest blessing, point of sanity & great magic in my life. It showed me a beauty in life and the simple things. It showed me a magic in me, that if only I took the trouble to recognize & train, could make & share amazing beauty… for me & those around me.
When I was about 9 years old, I saw my uncle do a pencil drawing of 'Mahatma Gandhi', as a history homework. I decided I will do a collection of my own pencil sketches of famous people. I had done about 35 drawings in an art book by the time I was 10. When I asked someone what they thought of it. This person said they were childish drawings, nothing great. I got so upset, I tore up the whole book 1 page at a time, angry & upset at the same time. That was one of the BEST that ever happened to me. For about 2 years I stopped doing portrait & pencil sketches for 3+ years.
When I was about 14 years old, an art teacher (Mrs. Chin) invited me to join her Art & Craft society. Mrs. Chin would be transferred out of our school, about 1 & half years later…She was the best art teacher I had, that set me in a space where I could develop my art on my own.
I started drawing pencil portraits again. But this time, I did it for me. I did it because I wanted to & I determined if it was good or bad & how to do it better. I remember, when I was in form 5 the art teacher told me, if I did "Living Person" in pencil, I will never get A1, … A2 maybe, but definitely not A1. I did it in pencils and I got the A1 for art. (I was a Science stream student – there was no art classes for me; only what I could learn from the art books in the Art & Craft Society)
Much of what I learnt in art were from Walter T Foster art books… which I used from the Art & Craft Society library. Later I save my pocket money to buy some of my own books
Art has been my secret love. When my 'Work life' got boring & felt like it was going nowhere, I used to sit and embark on a crazy big art project; by the time the art project was done, the work situation took an amazing twist for the better. I happened too many times for me. I thank God for that…. coincidence.
While I was working in a printing company; (My working life has been in the off-set printing business, 12 years in graphic design & the rest in packaging printing.) I decided I wanted to learn something completely new in art that I could not learn from books. It was Chinese Ink Painting. I found a very Good Teacher, Mr Goh Ah Ang, my Shifu… who can hardly speak any English.
Mr Goh, was looking for a non- Chinese student who would like to learn ink painting… to see how they would express the art form… I learnt a lot, at the feet of this art guru. In 2 + years, he suggested I have a solo exhibition. It took me 5 years to have the courage to do that. In 2005 I held my first (and only) solo ink painting exhibition. It was a very successful exhibition.
As an art enthusiast I have explored & experimented with many art forms. Oil pastels, watercolor, oil painting, acrylic, ink, Chinese ink painting, color pencils, pencils, charcoal, ball pens & a little brush calligraphy.
For me art is an adventurous journey… and it continues.